"NOBLE"
Master Of Chiaroscuro
Statement Critics Curriculum Paintings Sculptures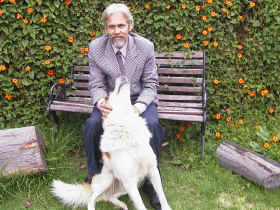 I grew up on the Colombian coast surrounded by an immense and bountiful natural beauty.
As a child this was a great source of happiness to me. It appeared to me as if I were living in the Garden of Eden.
I try to reveal and transmit that happiness that I felt in my childhood through the plants and animals I create in my artworks.
IAI Home IAI Artists Noble Home