Bernardo RIOS
FOQUISM
Statement Critics Curriculum Paintings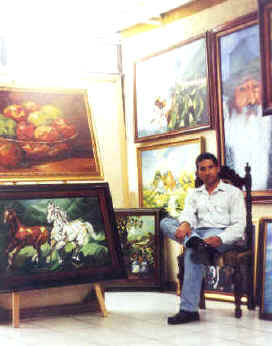 I began to paint from an early age and I feel a great satisfaction when I paint the divine geometry of nature
- FOQUISM -
My works pay homage to the sun for the incomparable beauty of its rays.
To love is to paint and to paint is to love.
To freely define the invisible making it possible to observe the geometry of all that surrounds us.
Shadows accompany the light covering the divine order of nature.
Art is liberty, love, living and above all, work of God.
IAI Home IAI Artists Rios Home